Norwalk Rotary Pizza & More Event 2022
May 27, 2022
Payne Nickles & Company recently sponsored and volunteered at the Norwalk Rotary Club's Pizza & More Event. This annual event helps the club provide donations for community projects like Stuff the Bus, Backpack drives, and local scholarships.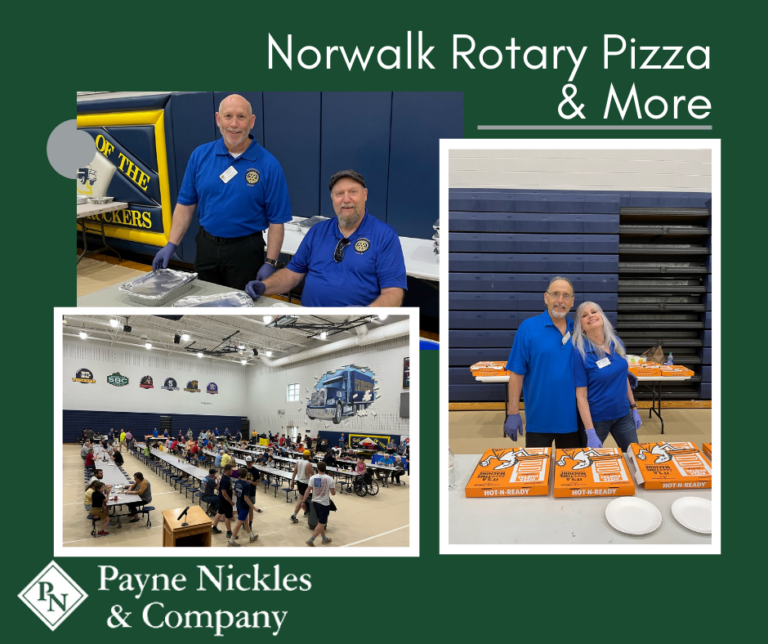 Treasury Circular 230 Disclosure
Unless expressly stated otherwise, any federal tax advice contained in this communication is not intended or written to be used, and cannot be used or relied upon, for the purpose of avoiding penalties under the Internal Revenue Code, or for promoting, marketing, or recommending any transaction or matter addressed herein.