The 7th Annual Community Shred Day
June 06, 2022
Our 7th Annual Community Shred Day is coming up: Save the Date!
In partnership with Firelands Local (formerly CLI), Payne Nickles & Company is offering drop-off of documents for secure shredding at both offices in Norwalk and Sandusky on September 22, 2022, from 10 a.m. until 3 p.m. local time. View the full flyer below!
This is the 7th year our offices have offered this event for the community, with each event more successful than the last. View stats from the 2021 Shred Day event here.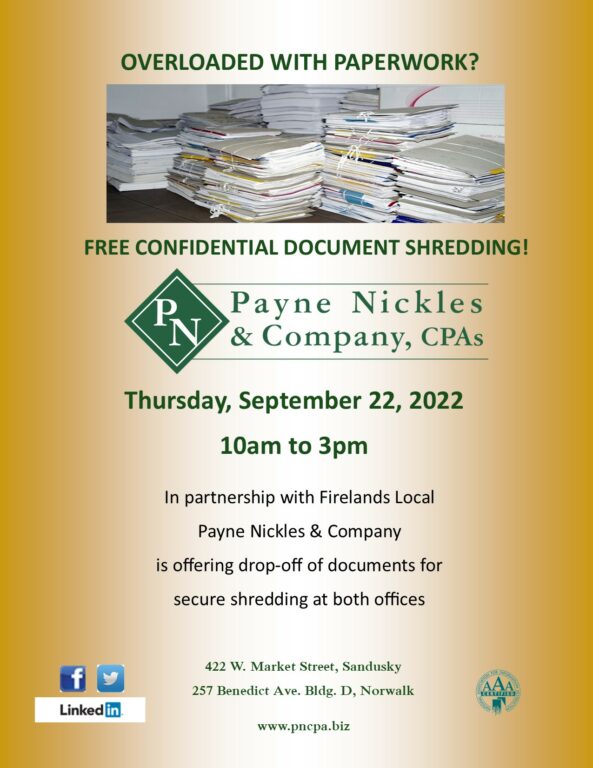 Treasury Circular 230 Disclosure
Unless expressly stated otherwise, any federal tax advice contained in this communication is not intended or written to be used, and cannot be used or relied upon, for the purpose of avoiding penalties under the Internal Revenue Code, or for promoting, marketing, or recommending any transaction or matter addressed herein.